Q: What are the hours of the Camp?
A: The hours of the camp are Monday through Friday from 8:30 a.m. to 3:00 p.m. We do offer an After Care Program from 3:00 p.m. to 6:00 p.m.  (based on interest, we have offered and would consider, offering morning care services – ask for details!)
---
Q: What is the Cost break downs for the Camp.
A: Cost break downs for the Camp are on the applications located on our programs page.
---
Q:  Does my child need a lunch every day?
A: Yes, a refrigerator will be provided to them each day to put their lunch in and, weather permitting we will eat lunch outside each day.
---
Q: What will a typical summer day consist of?
A: A typical day at ArtReach would consist of a class in some arts area.  These classes can vary from week to week but may include Acting, Improvisation, Singing, Music Reading, Dance, Hip-Hop, Creative Writing, Stage Combat, Set Design, Prop Making, etc.  And, the first week is spent assessing the children's ability levels and placing them into a show.  Then, as the Summer progresses a portion of the day will be spent rehearsing the show which will be presented at the end of Camp.
---
Q: What types of shows will they children be a part of?
A: Each Summer during the 6 week day camp program we produce what we call "Storybook Shows".  A standard Story Book tale with music an dance.  The 3 week day camp program will feature one-act plays (all acting, no music) and some song and dance tunes choreographed which will serve as openers and closers of each act.  Teen night program will culminate in a fully-staged Broadway-type musical.
---
Q: How qualified are your instructors?
A: When people ask us what our program offers that other programs in the area do not, we tell them it is the quality of instructors.  Many of our instructors spent many years performing professionally and now have chosen to pass these gifts on to your children.  If you would like to read more about their backgrounds please feel free to check our About Us page.  Many of our instructors are also Board of Illinois Certified Teachers.
---
Q: What is the Student / Teacher Ratio?
A: There are at least one instructor per ten enrollees present and numerous visiting artists who come in on a daily basis to teach arts seminars.
---
Q: Is there some way I can visit to see what you do before I sign up?
A: During the months of February, March, & April we are working on our Spring Theatre Mentoring Program every Saturday.  If you are interested in learning a bit more about us or possibly meeting out instructors please consider stopping by one of our Saturday sessions to observe.  Give us a call and we can set up a time to meet with you and for you to see the group in action.  Each Spring, we also perform our Spring Theatre Mentoring Workshop production where prospective enrollees may attend to meet present children attending our program and the instructors who will be working with the children all summer long.
---
Q: Will my child have time outside this Summer?
A: Of course!  We do many activities outside and spend at least an hour a day outside at lunch for the kids to eat and unwind.
---
Q: How do you break down the kids according to age?
A: Some activities are taught based on ability levels and some strictly based on age.  The kids are divided up that way.  And, a portion of the day when we are working on rehearsing the final show all of the kids in the camp will work together.  However, they will not only work together on rehearsing the show they will also work on making sets, props & costumes.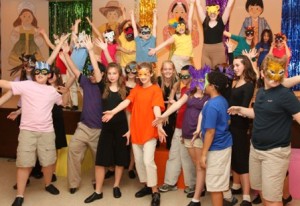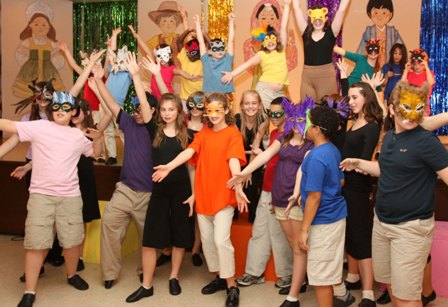 Pre-Summer and Six Week Early Summer Session and Three Week Late Summer Sessions offered With After Care Sessions Available (Morning Care Available Upon Special Request)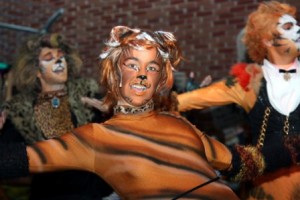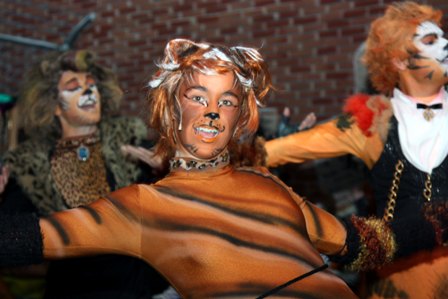 Pre-Summer and Six Week Early Summer Session and Three Week Late Summer Sessions offered With After Care Sessions Available (Morning Care Available Upon Special Request)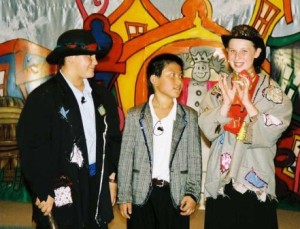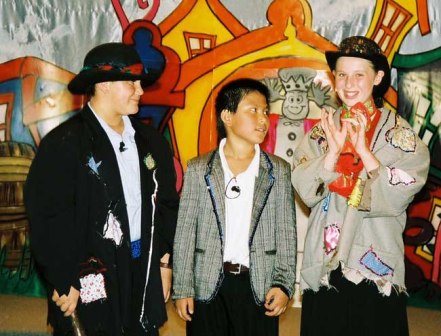 Arts education is a proven way to improve memory skills and strengthen social skills. It is also a great way to boost self-esteem and self-confidence!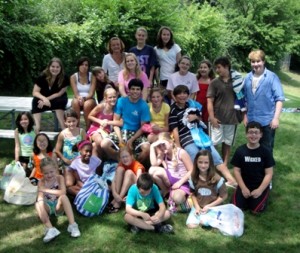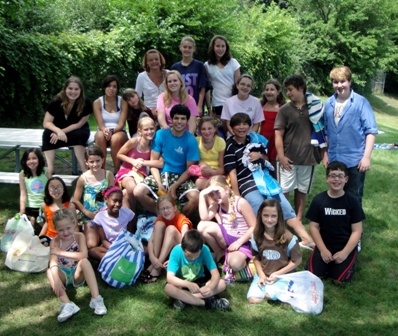 Structured learning activities will be taught indoors and out. Your child will have a highly productive summer and learn to work with others to achieve a common goal. Children enrolled in the camp will also be given the opportunity to swim, engage in sporting activities, and explore nature trails!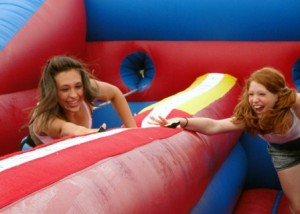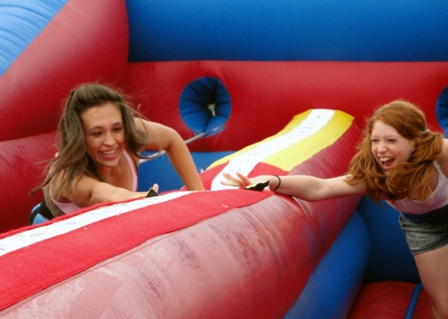 ArtReach welcomes all children and teens ages 5 through 18. Workshops are taught at various experience levels, from beginner through advanced.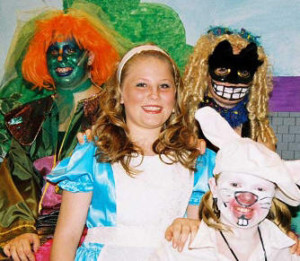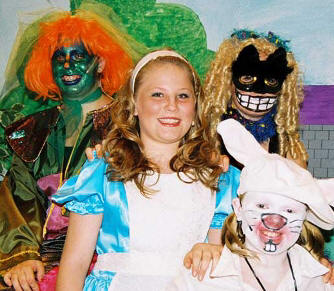 All participants are encouraged and challenged and will have the chance to show off their skills in a staged theatrical production.  Workshops take place in the Palatine/Rolling Meadows area. Come join us for a summer experience you will never forget!