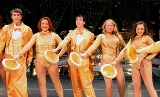 Our tap program is excellent for the beginner or intermediate/advanced tap dancer.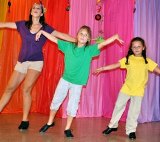 With classes offered at various levels – beginners will learn the basics of the world of tap dance while the more advanced students will be able to perfect and refine their skills.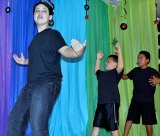 Our primary focus will be on standard and rhythmic tap. Students will focus on basic and intermediate steps in introductory sessions while increasing the difficulty level.
The students will learn many tap steps that will be utilized in our various musical theatre pieces.